Analysis
Middle East's decimated tourism industries will exacerbate economic, social problems
Middle East
Investor Services
Middle East's decimated tourism industries will exacerbate economic, social problems
---
The UN's World Tourism Authority estimates that global tourist activity will decrease by up to 40% in 2020 and will not return to pre-pandemic levels until 2022 at the earliest. In the MENA region, this will be felt hard in Egypt, Morocco, Tunisia, and Jordan.
For these countries, a prolonged slump in international travel and tourism will put at risk hundreds of thousands of jobs and leave a substantial dent in their GDP.

The loss of tourism jobs will most severely affect the large number of people who rely on informal employment in the tourism sector, which will exacerbate economic and social problems.

The governments of Egypt, Morocco, Tunisia and Jordan are trying to mitigate the impact of their decimated tourism industries but are limited to addressing the problem's symptoms and not its cause.
Tourism disrupted
Egypt saw Africa's first recorded coronavirus disease 2019 (COVID-19) related fatality when a 60-year old German tourist died in the Red Sea resort town of Hurghada on 8 March. The country's tourism sector had been rebounding from successive shocks: the 2011 uprising, the 2013 military coup and the 2015 downing of a plane carrying over 200 Russian tourists by a local Islamic State affiliate. Then 2019 saw the highest revenues and visitor numbers in almost a decade: 13.6m people visited Egypt in 2019 – up from 5.3m in 2016 and close to the pre-uprising 14.7m visitors recorded in 2010. Numbers were expected to reach 15m this year. With tourism accounting for up to 12% of Egypt's GDP and with an estimated one in nine jobs depending directly or indirectly on tourism, the International Food Policy Research Institute estimates that the absence of tourists may be costing the country USD 1.5bn per month in lost GDP.
Morocco, for its part, closed its borders to foreigners shortly after the discovery of its first COVID-19 case on 2 March. An estimated 11% of Morocco's GDP depends on tourism, a sector that directly employs over half a million people. A recent IMF report ranked Morocco's tourism sector as the fourth-worst impacted globally by the coronavirus (after Portugal, Greece and Thailand), with losses expected to amount to up to 3.8% of GDP. Although Morocco formally re-opened its borders to foreign visitors on 15 July, a spike in coronavirus cases just a few weeks later prompted the government in late July to ban all internal travel between host of major cities, including the tourism hotspots of Tangier, Fez, Marrakesh and Casablanca. As of late August, an estimated 70% of Marrakesh's hotels remain closed.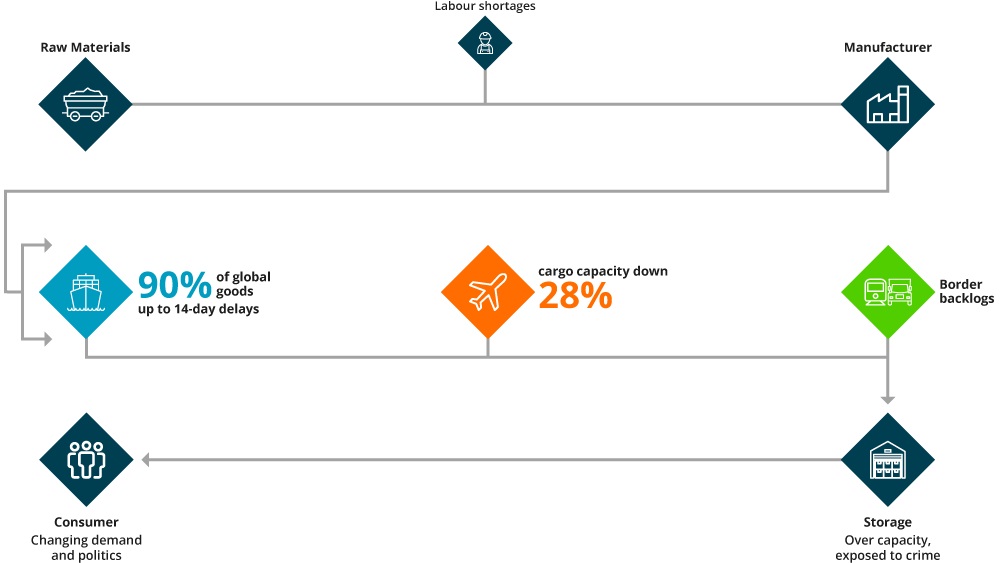 Like Egypt, Tunisia's tourism sector had been bouncing back following the devastating setback of the 2015 terrorist shooting of 38 tourists on a beach in Sousse. The country saw 9.5m visitors in 2019 – up 14% from the previous year – providing a glimmer of light in an otherwise gloomy economic outlook and a much-needed boost to the country's dwindling foreign currency reserves. According to the minister of tourism, the sector accounts for around 8% of the country's GDP and employs 400,000 people, making tourism the country's second-largest source of jobs after agriculture. Tunisia appears to have been relatively less impacted by the coronavirus than many of its regional peers, and the country formally reopened its border to tourists from certain countries on 27 June. However, uptake has been meagre, and many of these 400,000 jobs appear increasingly at risk.
Jordan's tourism industry, meanwhile, accounts for nearly 14% of the country's GDP, and there was widespread optimism for 2020 after the sector recorded strong growth in 2019. However, the government's implementation of some of the world's strictest lockdown measures and travel restrictions since early March has put international tourism on ice. Moreover, a significant portion of Jordan's foreign tourists visit the country on religiously themed regional package tours – often also involving trips to holy sites in Egypt, Israel and the West Bank – which adds a further complication to the sector's prospects for a revival. Given that the country's unemployment rate already close to 20% at the end of 2019, Amman's cautious steps since July to re-open the country to foreign visitors from a limited list of countries will do little to calm fears of the potential economic and social costs of a prolonged disruption to tourism.
Link to informal work
The distress felt by the tourism sectors in Egypt, Morocco, Tunisia and Jordan is amplified by the industry's crucial role in sustaining a large number of informal jobs, which comprise a large portion of the labour market in each of these countries. In these four countries, the tourism industry both directly employs large numbers of informal workers – as tour guides, souvenir vendors, taxi drivers, and casual labour at hotels – and has a strong link to other sectors largely driven by informal labour, such as hospitality, travel and food and beverages. The informal sector plays an important economic and social role in these countries, absorbing large numbers of labour market entrants who are not able to find formal employment in these countries' rigid labour markets or acting as an overspill for workers who have lost their jobs during recent crises.
The economic impact of the COVID-19 crisis is expected to be felt across all income groups, though it is likely to be informally employed workers that are worst hit. Because most, if not all of informally employed workers' income often goes towards covering basic needs, they are often out of reach of government aid and support programmes, and they tend to have fewer savings to fall back on. In this regard, the demise of their countries' tourism sectors should be an ominous sign to the respective governments. Although the uprisings and protests of 2011 were largely driven by the educated classes, the initial spark was rooted in the informal sector and the struggle of the people employed in it. Sporadic demonstrations occurred in cities across Tunisia throughout May, June and July, largely to protest against high unemployment and entrenched regional inequality. The loss of livelihood of the 400,000 people employed in the country's tourism sector is only likely to add fuel to the fire.
Government policies
The governments of Egypt, Morocco, Tunisia and Jordan will be keenly aware of the repercussions that prolonged disruption to tourism could have on political stability. Leaders have made various attempts to mitigate such risks. In Morocco, tour operators must retain 80% of their staff, and tourism sector workers who have had to stop work because of the pandemic will receive stipends of MAD 2,000 (USD 216) per month. The Jordanian authorities have also granted tourism sector operators temporary exemptions from various licenses and fees, deferred utilities payments and will offer low-interest loans to out-of- work tour guides.
Authorities in Jordan and Morocco have also pushed domestic tourism; however, visitor numbers and spending levels are not sufficient to support a tourism industry set up to cater to the international market, and crucially this does not bring in the foreign currency that is the sector's lifeblood. Reorienting the country's tourism industry towards visitors from Algeria and Russia has helped Tunisia ride out recent dry periods, but the international nature of coronavirus-related travel restrictions and disruption make this a less viable solution during the current crisis. Jordan has also taken steps to allow for the resumption of medical tourism – but again, this does little to help a tourism workforce that was created for mass tourism in Petra and Wadi Rum, Dead Sea beaches and religious sites.
The good news is that governments in each country are taking limited steps to open up the country for the resumption of tourism. The bad news is that it may be too little, too late.
You may also be interested in