Analysis
A big year for Latin America's "Big Three"
Americas
Brazil
Colombia
Mexico
Political and Country Risk
A big year for Latin America's "Big Three"
---
Control Risks' head of Global Risk Analysis for Latin America and the Caribbean shares his views on this year's elections in the region's most populous countries – Brazil, Mexico and Colombia – and their implications for companies and investors.
Colombia's convoluted general election began on 13 March and will likely conclude on 19 June with the second round of the presidential poll. Irrespective of who wins, a change in political direction is a given – with direct implications for business.
Six Mexican states in June will hold deceptively important elections. They will: reconfirm the predominance of the ruling National Regeneration Movement (Morena); occur in states of particular significance to strategic sectors; and highlight the influence of organised crime over local politics.
Meanwhile, we anticipate heightened political instability – compounded by legislative gridlock and regulatory inconsistency – in the build-up to Brazil's general election in October and beyond. President Jair Bolsonaro's more-than-likely defeat in the presidential poll heralds a(nother) shake-up for politics and business.
Headliners
Latin Americanists love a cliché – "the lost decade" (referring to economics, education, etc.), "the pink tide" (an apparent upswing in the electoral fortunes of the regional left in its myriad guises), "Latin America's resource curse" (Dutch disease and all that), to reference but three. In addition to these, over the coming months we'll likely hear talk of "paradigm shifts" in the context of:
A strong performance by Morena that will signal the continued recalibration and realignment of the party system in Mexico, as well as the party's seemingly inevitable retention of the presidency come 2024. President Andrés Manuel López Obrador (AMLO) has seemingly already decided to pass the baton to Claudia Sheinbaum, the head of the government in the capital Mexico City.
A victory for indomitable former Brazilian president Luiz Inácio Lula de Silva (2003-10).
A prospective win for the centre, centre-left or left in Colombia's presidential election.
Centre stage in Colombia
The latter would represent a seismic paradigm shift (cliché, yes; hyperbole, no). The centre, centre-left and left are set to dominate the polls. This reflects a variety of interrelated trends and factors including – but by no means limited to – voter backlash against beleaguered President Iván Duque; the emergence of a new generation of progressive, social media-savvy politicians; "hartazgo" (loosely translated as "wearied exasperation") at the status quo, including the perceived and persistent failure of the political class to address entrenched socioeconomic inequality exacerbated by the pandemic, to combat pervasive corruption and to tackle widespread insecurity.
Against this backdrop, it isn't a surprise that former Bogotá mayor (and a member of guerrilla organisation M-19 in the 1980s) Gustavo Petro is once again in the running for the presidency. In addition to Petro's candidacy and the political polarisation it will provoke, corruption scandals, claims of electoral fraud and the population's hartazgo will likely underpin a febrile election. Civil unrest can be expected, and consequent business disruption should be mitigated against. These are among the most pressing, immediate-term concerns for business. However, longer-term considerations must also be taken into account.
Petro – the pretender.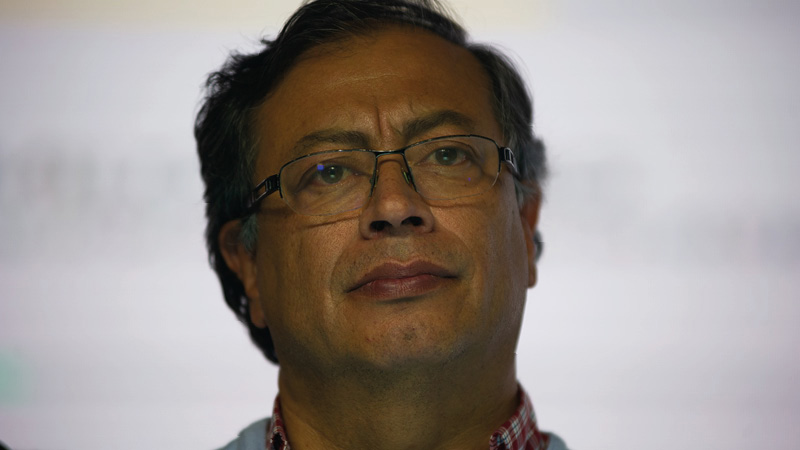 Source: Presidential candidate Gustavo Petro speaks at an event after the 2022 Congressional elections in Colombia, on March 13, 2022, in Bogota, Colombia. (Photo by: Sebastian Barros/Long Visual Press/Universal Images Group via Getty Images)
A victory for Petro would herald a whole new ball game. Policy and regulatory uncertainty (and even upheaval) cannot be wished away, but they can be planned for. This includes through the preparation of scenarios and the analysis of the prospective make-up of Congress. While the presidential poll will grab the headlines, the legislative elections are key – Congress would be one of several checks and balances against the implementation of a radical policy agenda by Petro.
Sideshow
Given the landmark general elections taking place in fellow regional powerhouses Brazil and Colombia, one would be forgiven to question the significance of local (gubernatorial, state congress and municipal) polls in just six of Mexico's 32 states. But they do matter:
For Mexican politics – they will likely be dominated by the juggernaut that is the Morena electoral machine and reaffirm the party's unparalleled political power at the local and national levels.
For companies and investors – they are being held in states of particular importance to strategic sectors; Aguascalientes (solar energy generation), Durango (mining), Hidalgo (mid- and downstream oil and gas), Oaxaca (wind power generation), Quintana Roo (tourism) and Tamaulipas (oil and gas, power generation and manufacturing). The federal government dictates overall policy, but its state-level counterparts are key stakeholders (and more often than not champions of foreign investment and private enterprise). Municipal governments issue permits.
For the security situation – these elections will once again shine a harsh light on the insidious and sanguinary influence of organised crime over local politics. Companies operating in these states will likely be confronted by a spike in political violence in the build-up to, on, and in the aftermath of, election day.
AMLO – the queenmaker?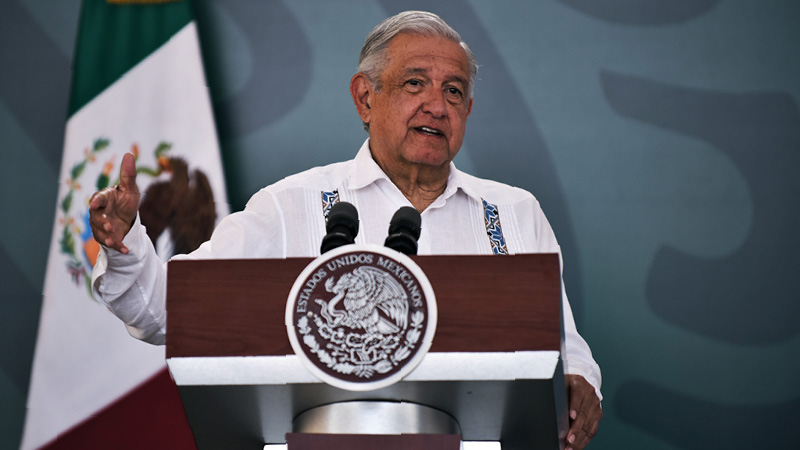 COLIMA, MEXICO - FEBRUARY 25: President of Mexico Andres Manuel Lopez Obrador attends the daily briefing at on February 25, 2022 in Colima, Mexico. (Photo by Leonardo Montecillo/Agencia Press South/Getty Images)
In the wings
The final electoral act of the year is the general election in Brazil, which will include a dogged Bolsonaro pitting himself against likely comeback king, Lula. The former's re-election prospects will be damaged by his careless handling of the COVID-19 outbreak and the country's economic malaise. Furthermore, his decision to side with Russian premier Vladimir Putin over Ukraine is unlikely to play well all important swing voters. But Bolsonaro won't go down without a fight. He'll continue to employ bellicose rhetoric embroil himself in contretemps with the judiciary. Consequent and rising political instability will be compounded by legislative gridlock. 2022 will not be the year of great reform acts in Brazil – certainly not to the extent that doing business in the country will become easier.
Lula – the comeback king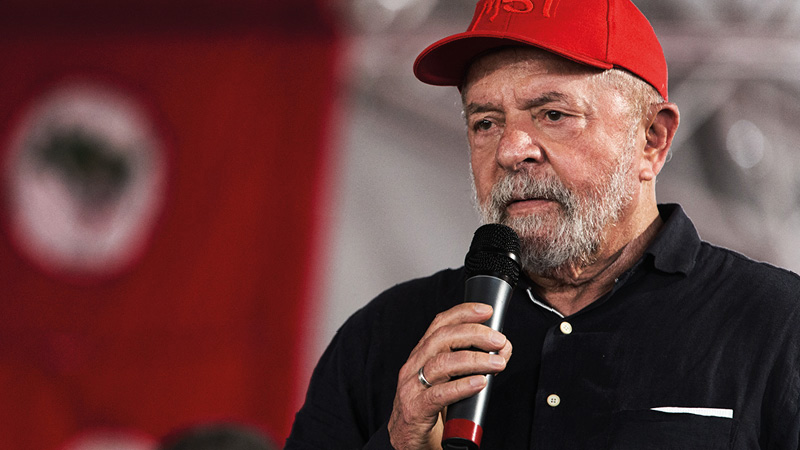 Former Brazilian President Luiz Inacio Lula da Silva delivers a speech gestures during a meeting with members of the Landless Workers Movement (MST), at the Eli Vive camp in Londrina, Parana State, Brazil, on March 19, 2022. (Photo by Ricardo CHICARELLI / AFP) (Photo by RICARDO CHICARELLI/AFP via Getty Images)
To compound matters, well-documented fiscal constraints will continue to undermine the institutional and oversight capacity of government agencies. Bureaucratic delays will persist and regulation, even in strategic sectors, will be uneven. An ever-vigilant civil society – including local and international NGOs – will fill a perceived vacuum. Scrutiny of companies' compliance with environmental, social and governance (ESG) standards will intensify to a degree Control Risks hasn't seen in other key markets in the region. This will particularly be the case on all things "E" and "S". The future of "G", and the corruption-risk environment in Brazil more broadly, is less clear. Lula and his Workers' Party's record on this front is patchy, to say the least. Watch this space.
You may also be interested in