Ethics and Compliance Consulting
Turning challenges into competitive advantage
Ethics and Compliance Consulting
Company, Country and Industry Risk Assessment - Corruption Risk Assessment and Analysis
Anti-Money Laundering Consultancy - Supply Chain and Labour Welfare Consulting
Training: Anti-Bribery and Corruption, Anti-Fraud and Anti-Money Laundering
Ethics and compliance is a boardroom issue, with regulatory enforcement strengthening worldwide in tandem with opportunities, sourcing and production.

Understanding compliance challenges
US authorities are actively enforcing the Foreign Corrupt Practices Act (FCPA) globally and other jurisdictions are scaling up enforcement of a broad range of compliance-related legislation. In this climate, managing ethics and compliance risks has become a priority for any international company.
Control Risks' brings in-depth knowledge of the political, regulatory and operational environments across the world, coupled with decades of experience helping organisations build resilience and respond to crises. The advice we give you is practical and focused on your desired outcomes. We help organisations understand where ethics and compliance challenges may emerge and how to manage and overcome those challenges.

Building effective compliance strategies
How we help you:
Advisory support on the most appropriate structure for in-house compliance and investigative functions; training your professionals who work in those roles.
Conducting ethics and compliance risk assessments that focus on the realities of your external operating environment and the most appropriate compliance controls. Assessments span all areas of ethics and compliance, including bribery, fraud, corruption, money laundering and human rights.
Reviewing company compliance policies and procedures and their implementation. We benchmark against internationally recognised best practices and ensure consistency across an organisation.
Using forensic and data analytics techniques to identify weaknesses in compliance controls and provide recommendations to enhance those controls.
Designing and delivering engaging and effective ethics, compliance and crisis training workshops. We help create an ethically sound company culture and a solid understanding of compliance that ensures appropriate responses to compliance challenges.
Supporting our clients in developing resistance strategies to effectively deal with corrupt demands and other extortive situations, always with a focus on business continuity.
Providing insight and helping organisations proactively manage changes in enforcement trends and political developments that affect global governance standards.


A multidisciplinary approach
Control Risks' key differentiator in the field of ethics and compliance consulting is our multidisciplinary approach: we apply the lessons learnt from other consultancy disciplines (for example political and regulatory analysis, crisis management and investigative problem-solving) to help clients manage ethics and compliance risks in a way that is tailored to their operations and circumstances.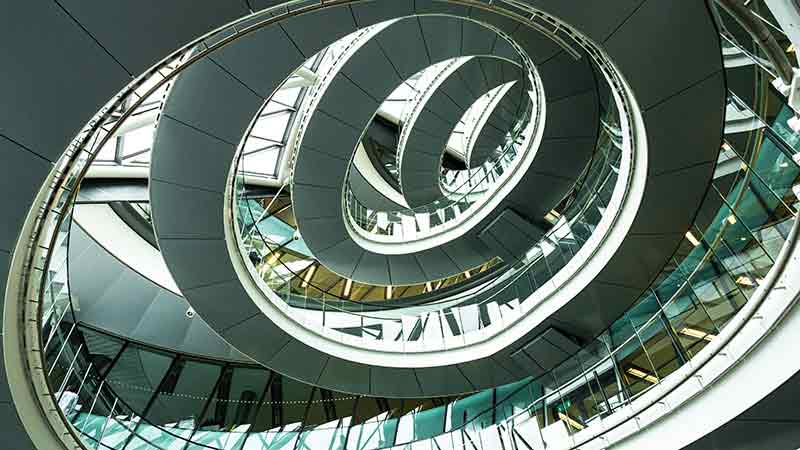 Sanctions compliance and enforcement
Understand the evolving sanctions landscape and how to navigate it.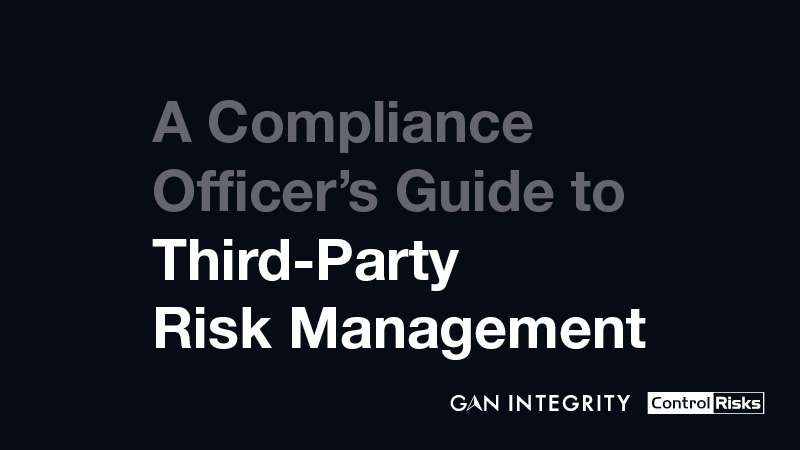 A compliance officer's guide to third-party risk management
Multinational organizations typically work with thousands of third parties which may expose them to bribery and corruption risks. Control Risks and GAN Integrity present this guide, created for compliance professionals who want to implement a risk based approach to third-party due diligence.