Nigeria's political dynamics are evolving as campaigning gathers momentum ahead of the February 2023 general elections. The main candidates are Atiku Abubakar of the main opposition People's Democratic Party (PDP), Bola Tinubu of the ruling All Progressives Congress (APC) and Peter Obi of the Labour Party (LP).
Tinubu remains the frontrunner but is facing increasingly strong competition from Abubakar and Obi, both of whom are likely to galvanise sufficient support to secure wins in key regions – increasing the chances of a run-off.
Our nationwide voter survey, conducted in September, indicates that the struggling economy and pervasive security challenges remain crucial issues for voters. Together with ethnoreligious considerations, these will be key to shaping the electoral outcome.
High-stakes manoeuvring by candidates is likely to slow government decision-making and trigger political violence in major cities in the coming months, undermining the operating environment for businesses.
High-stakes elections
The elections will see the public vote for a new president, 30 state governors and more than 1,000 federal and state lawmakers ahead of the constitutionally mandated handover of political power on 29 May 2023, when President Muhammadu Buhari will step down following the end of his second and final term.
According to the Independent National Electoral Commission (INEC), 93.5m Nigerians were registered to vote as of October. Our September survey of more than 1,000 members of the public across all six geopolitical zones suggests turnout is likely to be high, with around 86% of respondents stating they intend to vote.
Three frontrunners have emerged from the 18 presidential candidates cleared in June by INEC to enter the presidential contest – Abubakar, Tinubu and Obi. These three have garnered most awareness among voters and each has approached the presidential race with distinct political tactics, likely aimed at growing their existing political bases and securing new votes from target demographics across the six geopolitical zones.
2023 campaign: a numbers game
Buhari's successor will need to secure a majority of votes cast at the presidential election and, at a minimum, 25% of valid votes in at least 23 states and the capital Abuja. A second-round run-off would be likely to be called by 17 March 2023 if none of the presidential candidates can secure the required votes. Nigeria has not held a run-off since its return to democratic rule in 1999, with all subsequent general elections won by either the PDP or the APC. However, the 2023 elections are likely to see a departure from this trend. If a third-force coalition led by Obi succeeds in securing enough votes to reduce the winning margins of the APC and PDP, a run-off would be likely.
Atiku Abubakar: veteran politician
The 2023 presidential contest will be Abubakar's sixth and follows a narrow loss to Buhari at the 2019 presidential election, at which Abubakar secured 41.2% of the total 26.4m votes cast and won in 17 of 36 states and Abuja. For his 2023 bid, Abubakar will likely seek to replicate his 2019 approach by retaining existing grassroots support, especially across the vote-rich northern region and parts of the southern region that have been traditional PDP strongholds since 1999.
He is also likely to target new voter demographics, especially youths and vulnerable people, which INEC claims constitute around 70% of newly registered voters.
Nonetheless, internal wrangling in the PDP is unlikely to be resolved ahead of the polls, and is likely to drive a loss of voter support in major party strongholds across north-central, southeastern and southern zones. Abubakar is also likely to lose considerable support among southern and Christian faith-based voters given that he is a northern Hausa-Fulani Muslim seeking to replace Buhari – another northern Hausa-Fulani Muslim. However, Abubakar is likely to recoup some of these projected vote losses by appealing to the core Muslim north, which may be inclined to vote him over other candidates due to ethno-religious affiliations.
Bola Tinubu: master political strategist
Tinubu first presidential bid has garnered significant support from members of his party – including Buhari and 22 state governors – who have closed ranks to back his presidential ambitions. Tinubu is likely to leverage his massive political clout, which in 2015 transformed the APC from Nigeria's main opposition to the ruling party, for his 2023 bid.
Tinubu is likely to rely on voters in traditional APC strongholds to replicate his party's success during the last two general elections and deliver crucial votes in 2023. His campaign is likely to focus on the two zones with the largest numbers of registered voters: the north-west, which overwhelmingly voted for Buhari in 2015 and 2019; and the south-west, his primary constituency, which has mostly voted for the APC since 2015. Tinubu is also likely to seek alliances with PDP faction leaders such as Rivers state governor Nyesom Wike – who instigated the current impasse within the PDP and is likely positioning himself for potential political relevance after leaving office in May 2023 – to secure votes in PDP-favoured states in the south.
Nonetheless, Tinubu will be a hard sell at the polls. He is unlikely to galvanise as much voter support as Buhari in north-western states or in Abubakar's north-eastern base. Tinubu's decision as a southern Muslim to pick a northern Muslim running mate – Kashim Shettima, a former governor of Borno state (2011-19) – has also triggered a backlash from both northern and southern Christian voting blocs, which will likely minimise his support among northern Christians and even in his south-western base.
However, the largest obstacle facing Tinubu will likely be disillusioned non-partisan voters seeking alternative leadership after the APC's eight-year rule. Rising anti-APC sentiment likely drove a groundswell of political support for Abubakar and his then running mate Obi in 2019. Such sentiment will likely remain prevalent at the 2023 polls amid severe economic and security challenges.
Peter Obi: political underdog
Since defecting from the PDP to the lesser-known LP in May, Obi has attracted significant support both domestically and from the Nigerian diaspora by presenting himself as a competent alternative to voters wary of seeing a continuation of the current APC-led government or a return to the old PDP-led economic regime. Our nationwide poll suggested that Obi's candidacy is likely to drive substantial shifts in voting patterns ahead of the elections, with 70% of respondents suggesting they would choose him as president. Obi has defied political odds despite his lack of established political structures by focusing on key voter demographics – specifically urban youths, diaspora communities, labour unions, professional associations, and Christian faith-based organisations.
Nevertheless, despite Obi's rapidly expanding voter base and rising popularity outside his southeastern political constituency – where he served as governor of Anambra state in 2003, 2007 and 2010-14 – he is unlikely to be able to undermine Abubakar and Tinubu's control of large voting populations in the north-west and south-west zones. Obi may need to seek alliances with grassroots voter groups to boost his chances of winning in these parts of the country and would also need to gain new followers in other zones such as north-central Nigeria – which boasts the largest population of Christian northerners.
Business impact: what to watch
With the elections now taking centre stage, political activities are likely to increasingly affect the operating environment. The following are likely to be key concerns:
Electoral violence
The security environment will likely deteriorate nationwide ahead of, during and after the elections. According to the Nigeria Election Violence Tracker, compiled by the Armed Conflict Location & Event Data Project (ACLED), as of 21 October 2,933 incidents of election violence targeting civilians, INEC officials and political party members had been recorded nationwide in 2022. The number of incidents is likely to increase further as campaigning continues.
Of our survey respondents, 68% expressed concerns that incidents of political violence would occur in their region during election season, especially at INEC's 176,974 polling units, and thought that these acts would most likely be perpetrated by political thugs and restive youths, probably in response to unfavourable election outcomes. Security forces are overstretched, limiting their ability to protect private and public assets as they continue to battle ongoing security challenges across the country and secure polling units.
Ethno-religious manoeuvring by the leading candidates is also likely to drive rising tensions. Tinubu's "Muslim-Muslim" presidential ticket has continued to face a widespread backlash and is likely to drive splintering in the APC's southern Christian voting blocs, resulting in electoral violence across the southern region. Abubakar's candidacy is also likely to rile both southern and Christian voters frustrated by continued rule by Hausa-Fulani Muslims after Buhari's eight-year tenure. Meanwhile, supporters of Obi's rivals are likely to use Obi's south-eastern Christian background to raise questions among voters in the core Muslim north around his perceived representation of anti-Muslim and anti-northern interests, such as secessionist groups like the proscribed Indigenous People of Biafra (IPOB). This divisive rhetoric is likely to fuel an uptick in violence across the country during and immediately after the elections.
Regulatory scrutiny
As the elections draw closer, the government will likely be increasingly keen to secure cash to fund its last annual budget – an estimated NGN 20 51 trillion (around USD 48 48bn) – and finance expensive treasury-funded infrastructure projects to boost the APC's re-election prospects. The administration is likely to ramp up its search for alternative revenue sources to supplement revenue shortfalls. This is likely to intensify regulatory scrutiny on businesses, particularly in high growth sectors like information and communication technology and financial services. Businesses should also expect delays in government-decision making at local, state and federal levels, especially during the elections and subsequent transition period.
This article is based on online analysis provided by Control Risks exclusively to Seerist. Find out more about Seerist – the only augmented analytics solution for risk and intelligence professionals.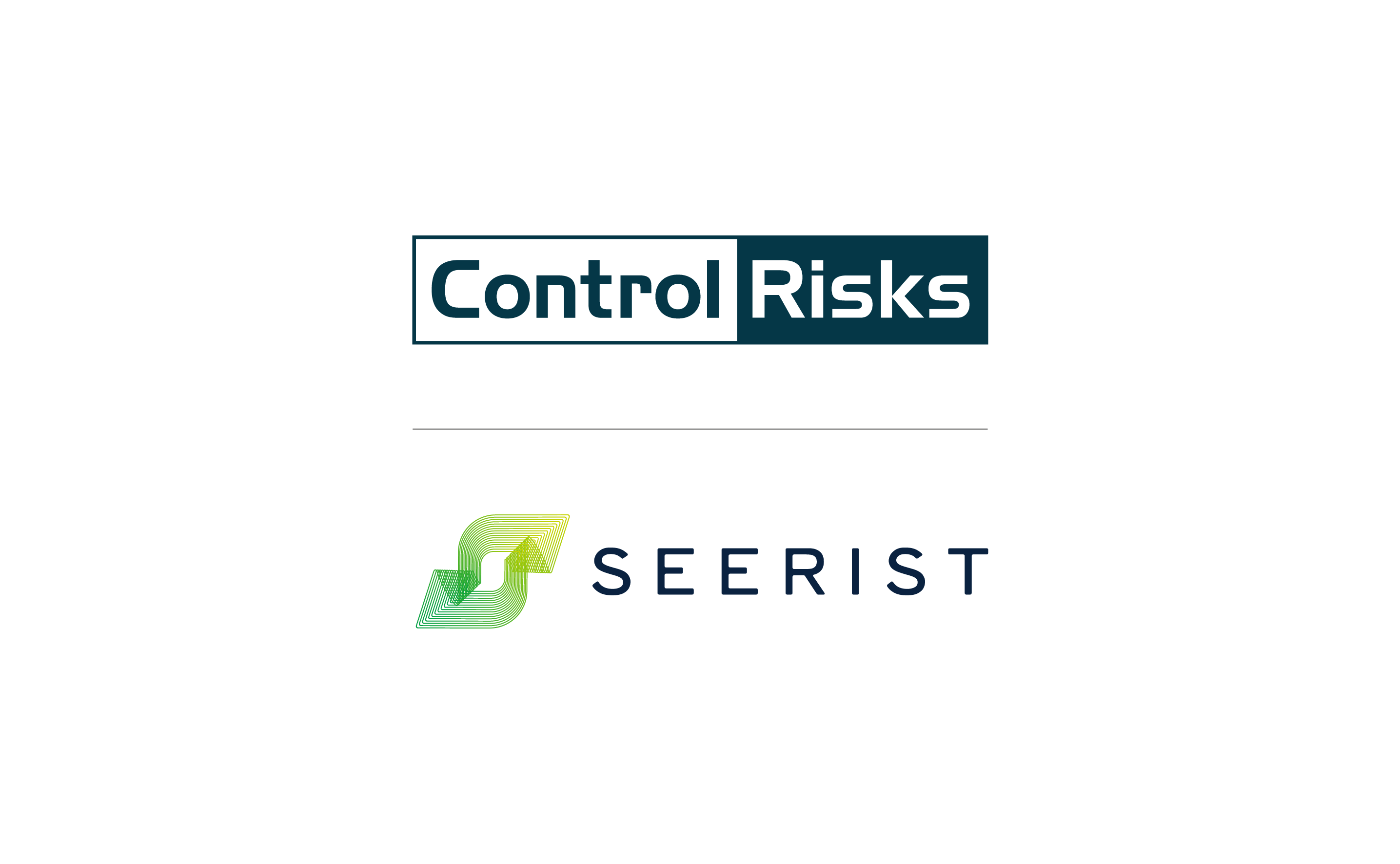 You may also be interested in