ESG and Security Risk Support
Security services that meet your sustainability and ESG goals
Your organisation's security risk exposure is impacted by how well you manage ESG issues. Complex community relations, environmental degradation, or corruption can create security challenges or even crises. How you design and run both physical and digital security functions can have an impact on ESG performance.
Control Risks has decades of experience operating in complex environments around the world. We implement security structures that integrate with our clients' ESG goals and sustainability strategies, and which are mutually beneficial to the surrounding environment and communities. We help you identify and manage your exposure while ensuring your projects are secure and resilient, safeguarding your licence to operate.
Achieving sustainability goals through resilient security structures
Get in touch with our experts about our security consulting services:

Security risk assessment and management planning - We assess and manage ESG and security risks
Community security assessments - We examine interactions with local communities to understand potential security implications
Cyber risk assessments – We assess, manage and improve your cyber security in a manner proportionate to relevant threats and the potential impact of a breach
Crisis management support - We help you plan for, and respond to, complex challenges including community, environmental or workforce crises
Control Risks provides a range of services designed to help organisations identify and mitigate security risks that are linked to, or originate from, ESG issues.

Security and human rights assessments - We evaluate the intersection of security and human rights, supporting operations while safeguarding your social licence to operate
Capacity building and security programme design - We support training, designing and implementing security programmes, and supporting sustainable and responsible models
Ensuring compliance with relevant standards or legislation – We ensure compliance with regulations and relevant standards, including IFC performance standards and Voluntary Principles on Security and Human Rights (VPSHRs)
You may also be interested in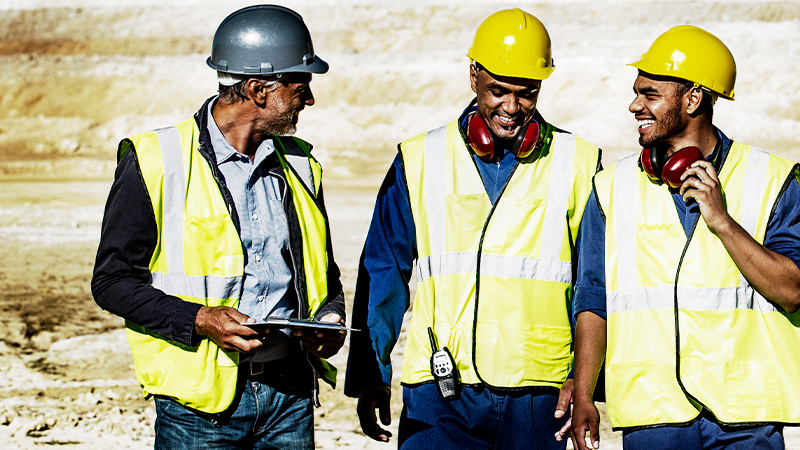 ESG risk mitigation: Opportunity for security teams
When organisations focus on ESG they shouldn't neglect the critical link between ESG and security, as this will affect the level of their security risk profile and influence the solution.