The CCC Index

Assessing Latin America's ability to detect, punish, and prevent corruption
The fight against corruption in Latin America suffered a new wave of setbacks over the past year.
Latin America has been among the regions hardest hit by the COVID-19 pandemic. With governments under increasing financial strain, and healthcare systems severely impaired, the pernicious effects of graft on society are amplified. The pandemic also led governments and citizens to shift their focus to other urgent priorities, giving politicians space to diminish the autonomy and resources of judicial bodies. The widely documented erosion of democratic institutions in a number of countries continued, and there was a concerning decline in the efficiency and independence of anti-corruption agencies in almost all countries.
Against this backdrop, Control Risks and Americas Society / Council of the Americas (ASCOA) introduce the third edition of the Capacity to Combat Corruption (CCC) Index.
View the 2021 CCC Index report
WEBINAR: 2021 Capacity to Combat Corruption Index: LatAm's fight against corruption and what it means for businesses
Map of the Overall Score

Rather than measuring perceived levels of corruption, the CCC Index evaluates 14 key variables and ranks countries based on how effectively they can combat corruption. Countries with a higher score are deemed more likely to see corrupt actors prosecuted and punished. Continued impunity is more likely in countries at the lower end of the scale.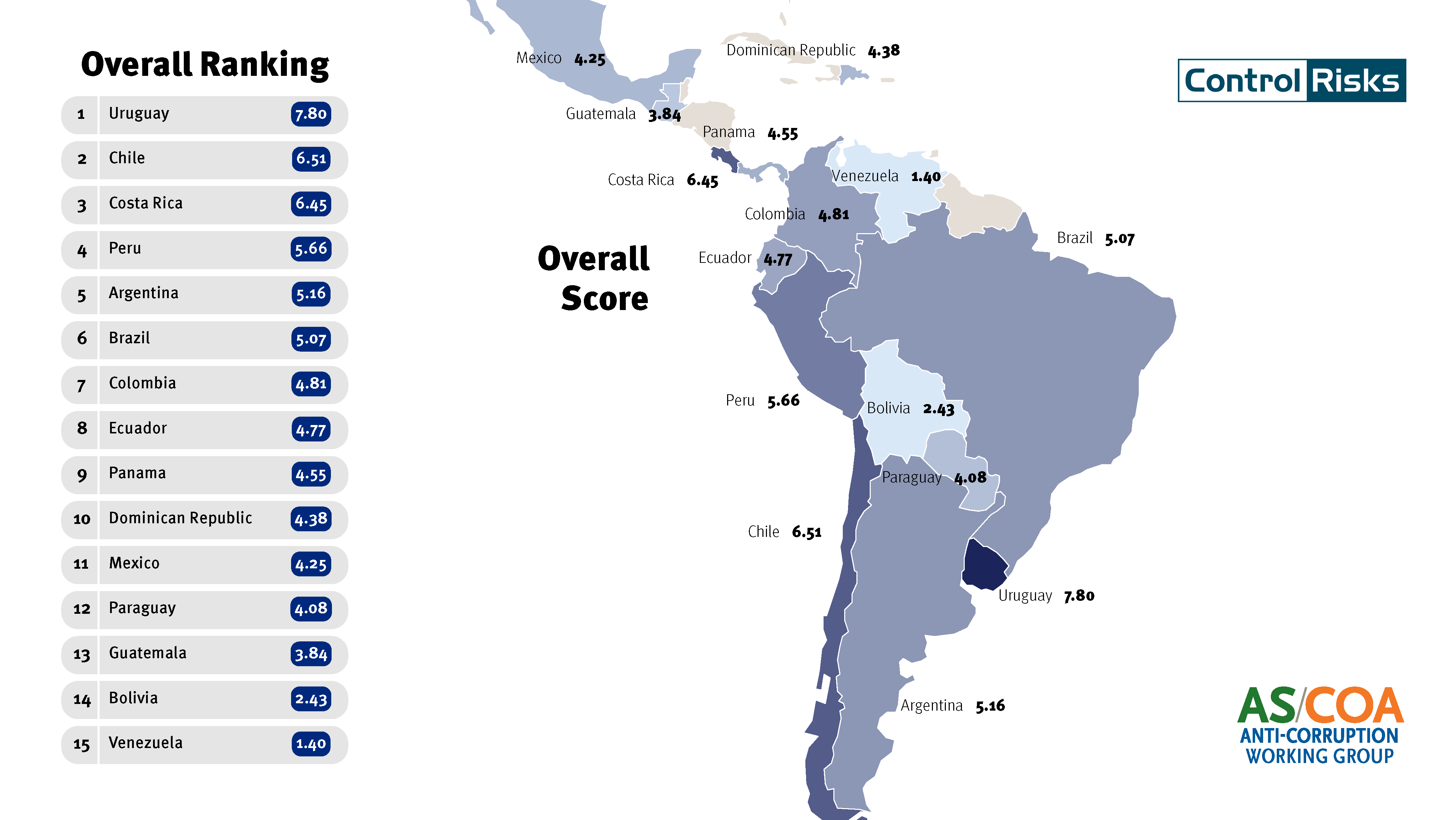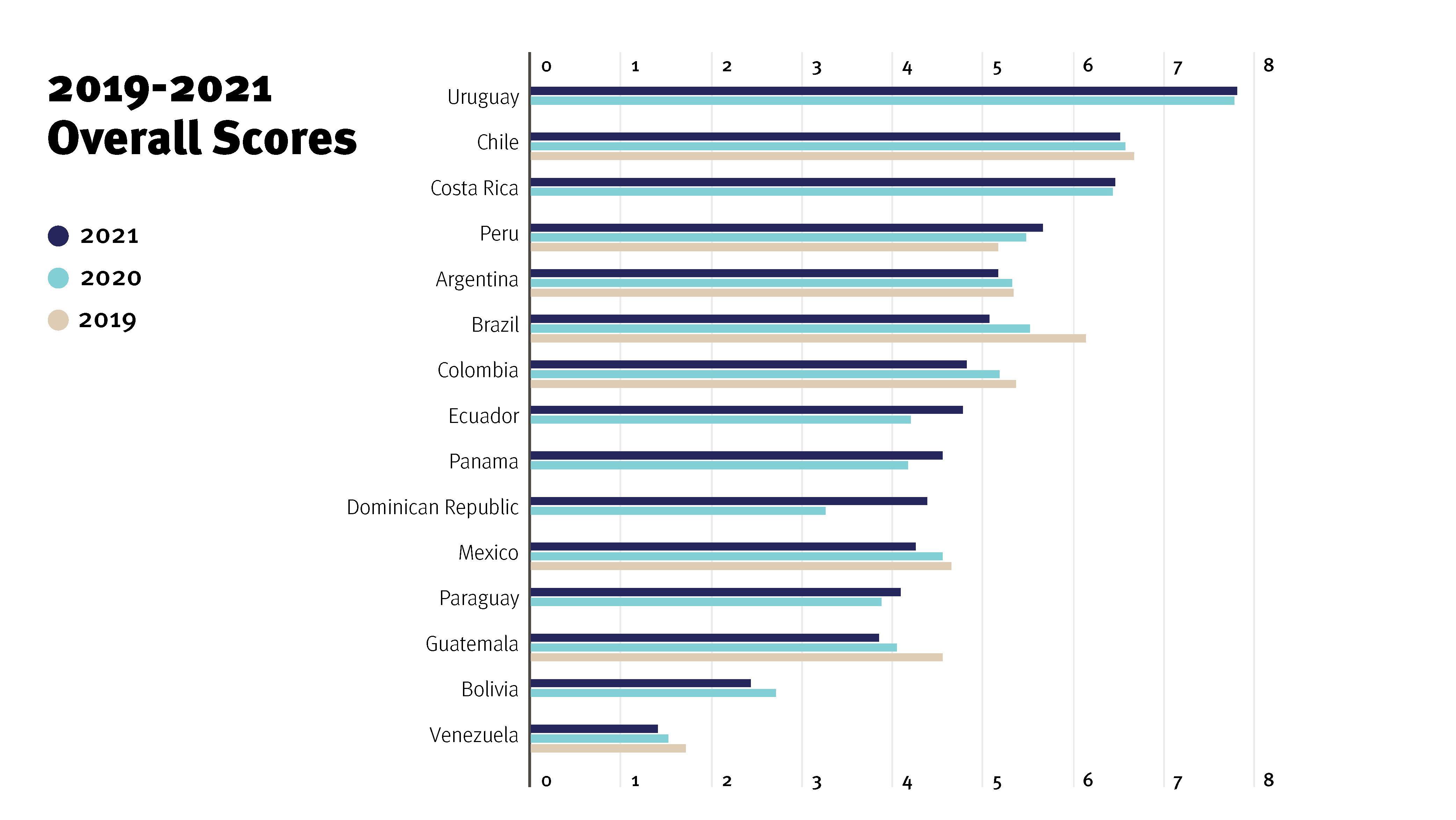 Regional dynamics can be complex and at times inhospitable to foreign investment and operations. That's why clients turn to Control Risks for help gathering intelligence for market entry and acquisitions; managing complex security situations and acute reputational risks; for technical and investigative assistance with data-intensive cross-border regulatory matters and anti-competition cases; and a host of other issues.
Control Risks has deep roots and a profound on-the-ground presence in Latin America. We've been helping the world's leading companies understand and manage the risks and opportunities that come with operating in the region's complex markets since 1975, allowing us to hone our unique in-depth sources, alumni networks, knowledge of local landscapes and appreciation for our clients' country-specific business needs for decades.
Contact Us
Doing business in Latin America: LatAm Outlook Report 2022
The LatAm Outlook Report is a forward-looking, scenario-based overview of the forces shaping Latin America's political, economic, social and business environment over the next 5 years and beyond.