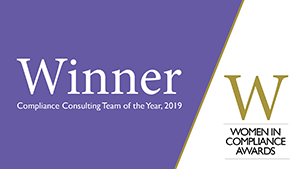 Ben Cohen is a Principal within Control Risks' Compliance, Forensics and Intelligence practice in the Americas region. A certified public accountant (CPA), certified fraud examiner (CFE) and certified in financial forensics (CFF), Ben has significant experience in corporate compliance, forensic accounting, fraud and anti-corruption matters to help his clients manage regulatory risk.
Ben specializes in complex corruption, bribery and fraud investigations, compliance risk assessments and books and records reviews in accordance with global regulations including both the Foreign Corrupt Practices Act (FCPA) and the UK Bribery Act. He has assisted companies with the development of best-practice anti-corruption and anti-fraud compliance programs, including implementation of effective internal controls and risk-based third party due diligence systems. Ben has led engagements throughout the U.S., Latin America, Europe, Africa and Asia.
In 2019, Control Risks' Regulatory Risks and Investigations Team in the Americas, which Ben is a part of, was named Compliance Consulting Team of the Year at the C5 Women in Compliance Awards.
Recent tasks that Ben has worked on include:
Performed a three-year global compliance program assessment for a large Brazilian company pursuant to monitorship requirements under settlement agreements with the United States and Brazil regulatory authorities
Conducted a forensic accounting investigation of the invoicing practices and related internal controls at a manufacturing company in response to whistleblower allegations about a potential large-scale fraud to determine the impact on the company's financial statements.
Led numerous global on-site anti-corruption investigations and risk assessments across various industries, including extensive interviews of company personnel, focused transactional testing and data analytics to determine the risk under the FCPA.
Assisted several clients with global compliance program gap analyses and remediation, including development of corruption risk profiles and pre-acquisition due diligence and post-acquisition integration procedures.
Prior to joining Control Risks, Ben worked at FTI Consulting, where he was a senior director in its forensic and litigation consulting practice focusing on anti-corruption and compliance, complex litigation and forensic accounting matters.
Ben has authored several articles, instructed training courses, and presented at conferences on forensic accounting matters and anti-corruption best practices. He is a member of the American and Pennsylvania Institutes of Certified Public Accountants and the Association of Certified Fraud Examiners. Ben holds a B.S. in Accounting from The Pennsylvania State University.